Login Redirect Pro offers several options to redirect users when they log out.
Redirect logout to the previous page #

When this option is selected, all logged-in users are redirected to the previous page they were on before they clicked the Logout link.
Redirect logout to a custom page #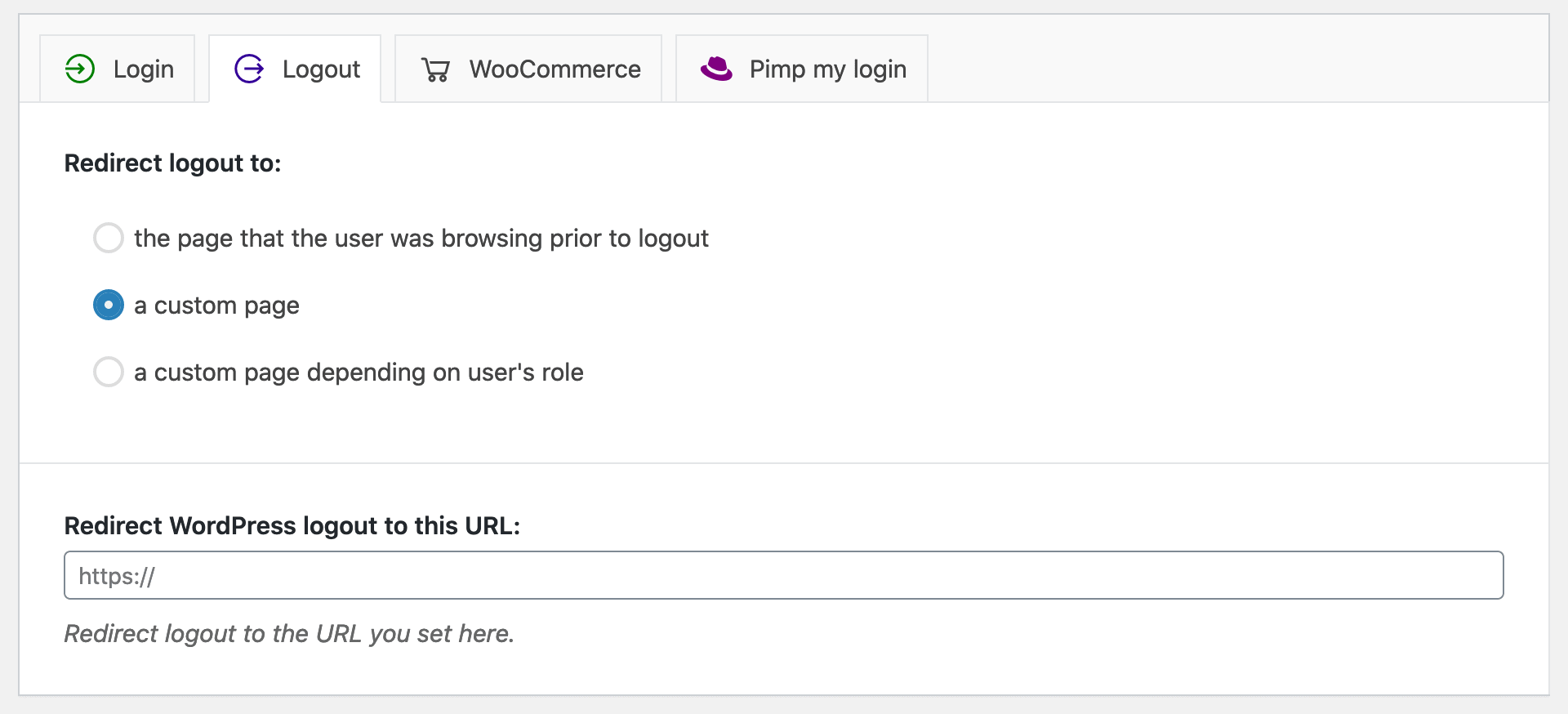 This option redirects all users to the custom URL you have defined in the URL field.
Redirect logout depending on the user's role #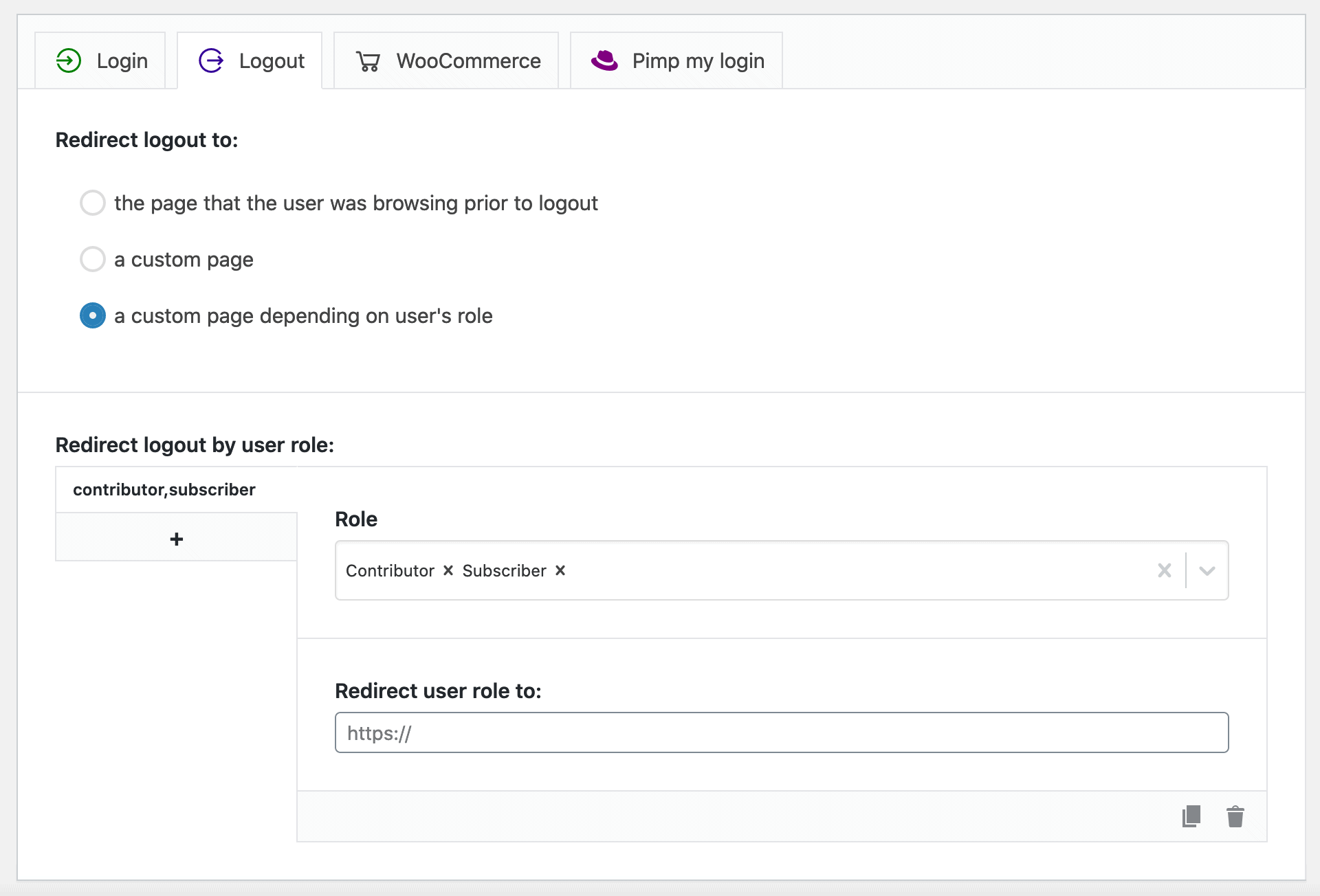 This option allows you to fine-grain redirect your users depending on their user role on your site. All user roles can have their own redirection, or you can group roles so they are redirected to the same URL.